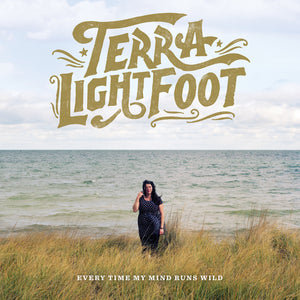 Terra Lightfoot - Every Time My Mind Runs Wild LP
Produced and mixed by Gus van Go and Werner F (Monster Truck, Said the Whale, The Trews) and mixed by Noah Mintz (Death from Above 1979, The Sheepdogs, Danko Jones), Terra Lightfoot's Every Time My Mind Runs Wild distills all that audiences have come to love about the performer — fluid, fiery guitar-work, powerful vocals and melodies that resonate for days. From the sad-eyed swagger of opener "All Alone" to the punch of first single "Never Will" to the haunted ballad "Splinter" that closes the set, the album establishes Lightfoot as a singular talent and potent songwriting force.
NOTE: Original Quality Record Pressing Limited Edition pressing, features double-start on "NFB" 
---
We Also Recommend