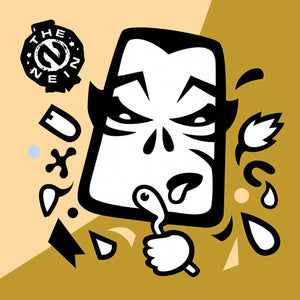 The Nein - Wrath of Circuits LP
In 2004, the Nein headed into Pontchartrain Studios in Chapel Hill, NC with producer Jay Murphy for their first studio experience as a quartet. Taking time out of recording for their first Canadian tour, the band wrapped up their debut album Wrath of Circuits at the end of December. The results are massive.
Lyrically, much of Wrath of Circuits addresses a fear of technology. The title originates from an activity known as circuit bending: a process that entails randomly connecting different circuits together on a keyboard's or toy's circuit board, manipulating the original sound until a new one is created.
Not a casual listening experience, Wrath of Circuits forces you to take notice of the interplay between instruments and before you know it, the combination of grin and head-nod is uncontrollable. Dissonant, creative, a danceable cacophony.
---
We Also Recommend